Training 2 Care
Training to care is an organisation that offers nurse courses, mandatory training, an autism reality experience and a virtual dementia tour.
Their mission is to "provide cost effective, health and social care courses that will improve the quality of care given by people working within the sector."
The Training 2 Care vehicle, which provides the Virtual Dementia Tour and the Autism Reality Experience, visits over 20 care homes a week throughout the U.K.
According to the Training 2 Care's website:
"The Virtual Dementia Tour is medically and scientifically proven to be the closest that we can give a person with a healthy brain an experience of what dementia might be like.  By understanding dementia from the person's point of view we can change practice, reduce issues and improve their lives."
"Scary, Intimidating, Confusing and a feeling of vulnerability the Virtual Dementia Tour is a 'must have' training for every care professional or family member that wants to understand dementia by walking in the shoes of a person with the disease."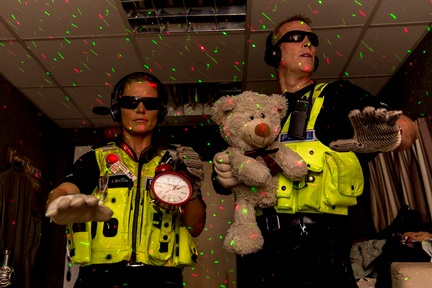 Find Memory Care has the pleasure of partnering up with this great organisation, and our dementia care products are now available on their website.
Like Training 2 Care, Find is committed to creating products that continually improve the quality of dementia care – allowing people to provide the best care possible.
Research reports that, "dementia kills more people than Heart Disease or Cancer and therefore is the largest cause of death in the UK."
It has also been reported that "one in three people that were born in the UK in 2015 are expected to die from dementia." 
With these statistics in mind, Find Memory Care has developed products through our understanding of dementia - attempting to see it from the person's point of view.
Simple products, such as:
can change practice, reduce issues and improve their lives.